Products and Services for Immunization Decisions
The responsibility of combatting COVID-19 is shared among public health, healthcare providers, and individuals themselves. Since 1997, when we built the immunization registry software for San Diego County, Software Partners has provided software to all three.
Read about all our products, and how ours differ from what is generally meant by an "immunization registry", below.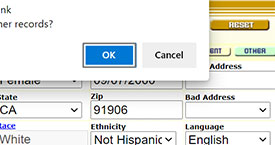 Matchmerge Immunization Registry (MIR)
Our products go beyond what is typically considered an "immunization registry". From our first version of Matchmerge Immunization Registry (MIR), we took a different approach. We created an architecture that links records from different providers for a common patient rather than merging them into a single record no longer controlled by the provider source system. This Master Person Index (MPI) approach is now standard in Enterprise Health Record (EHR) systems. Immunization registries, however, continued with the old record "merge" approach that they began with in the early 1990s. The novelty and usefulness of Software Partners' replication-based, MPI approach earned us U.S. patent.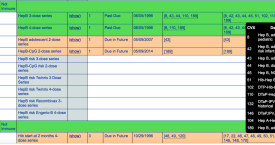 Matchmerge Decision Support v11 (MDS v11)
Software Partners continued to innovate over the next 25 years. Inspired by the CDC's Clinical Decision Support for Immunizations, or CDSi, we rewrote our decision support service, Matchmerge Decision Support (MDS v11), from the ground up. Mary Woinarowicz, Manager for the North Dakota immunization registry, articulately validated our MDS v11 design goals. She writes:
As for the MDS v11 forecaster tool, I am really happy with the new service…. This new tool is much easier to work with, from my programmatic stand-point, and I love that it has so closely incorporated all of the CDSi materials. It makes it so much easier for me to answer questions from our providers and I feel that the v11 forecaster is much more accurate than the old v10 rule file.
The design of MDS v11 merited its own patent.
Matchmerge Immunization Destination (IZD)
With the maturity of provider EHR system interfaces with immunization registries, we evolved a new server dubbed by one of the early UCSD doctors as the "Immunization Destination" or IZD (the name stuck). The IZD extracts only the core immunization registry functions of data exchange, record matching and decision support, separating those concerns from the data entry functions that are made obsolete by EHR electronic ("HL7", for "Health Level Seven") interfaces. The IZD represents a final extraction of the kernel of value of immunization registries into a broadly useful revised technology. Data exchange, record matching and decision support find themselves as core elements of every multi- system healthcare environment. They are not unique to immunization registries.